Morinda officinalis Osteoporosis Osteopenia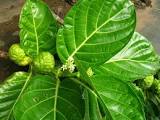 Morinda officinalis Osteoporosis Osteopenia.  Increasing communication among medical researchers around the world is benefiting all of us, especially those of us diagnosed with bone loss (Osteopenia or Osteoporosis).  
In the recent past modern Western medicine focused on pharmaceutical drugs to repair most health conditions. In recent years more and more medical providers are recognizing the place of  diet and weight bearing exercises for increasing bone density.
See: Osteopenia, Osteoporosis drugs
       Dietary guidelines to prevent or reverse bone loss 
       Weight bearing exercise to strengthen bones

But there are other medical traditions that have been concerned about reversing bone loss. Herbal traditions, for example, have found that Morinda officinalis Osteoporosis Osteopenia  is effective for treating bone loss.                                                                                           

Morinda officinalis Osteoporosis Osteopenia  has a prominent position in Traditional Chinese Medicine (TCM).  In recent years there have been several studies published in Western medical journals that point to the effectiveness Morinda officinalis Osteoporosis Osteopenia for reversing bone loss.
1. In 2014 there was a study, "Effect of Morinda officinalis capsule on osteoporosis in ovariectomized rats", published in the Chinese Journal of Natural Medicine. During this study:
1.Researchers induced menopause like state in laboratory rats. Then they treated:     A. a control group of the rats with xianlinggubao (XLGB) (270 mg·kg⁻¹·d⁻¹),
B. a second group was treated with Fosamax (alendronate sodium 3 mg·kg⁻¹·d⁻¹) and
C. a third group was treated with Morinda officinalis capsule in graded doses (90, 270 and 810 mg·kg⁻¹·d⁻¹).

Results. Morinda officinalis Osteoporosis Osteopenia capsules at all doses were able to significantly prevent the OVX-induced loss bone mass due to diminishing serum AKP and TRAP levels while elevating OC level in the plasma. (In other words it prevented the rats from developing bone loss.) Also the Morinda officinalis capsules  "enhanced the bone strength and prevented the deterioration of trabecular microarchitecture."

2. In 2016 there was another study: "Monotropein isolated from the roots of Morinda officinalis increases osteoblastic bone formation and prevents bone loss in ovariectomized mice."  This study also showed  an increase in bone density:         "Results showed that administration of monotropein (40 or 80 mg/kg/day) for four weeks  exerted good bone protective effects as evidenced by the increase of bone mineral content (BMC), bone mineral density (BMD), bone volume fraction (BVF) and improvement of bone microstructure."

Note: For those readers who are used to ounces and pounds, rather than grams and kilograms, click here for a  'conversion table' that will help you turn ounces into grams etc.

Where to buy Morinda officinalis Osteoporosis Osteopenia herb

If you click on the Product page of this site, you will find a search box for Amazon at the top of the page. Click on it and type in  Morinda officinalis and you will find a number of products listed.

If you prefer to buy from an Oriental herb shop directly, then scroll down the Product page to Chinese herb direct and again type in the name of the herb.

If you lose either of those links, just click on PRODUCTS on the bar at the top of this Osteopenia3.com site. And yes, if you use one of the links from this  site, I do get a small commission from your purchase.

---
I wish you the best as you work to reverse your bone loss.  And if you use this product and want to share your experience with others, I have provided a FORM below for your comments.  I am not always super fast adding form content to the site but I promise that I shall get your submission published. Thanks.

---
Write a Review
Readers like to read reviews from other readers. Can you do a review?