Osteostrong review

Osteostrong review a machine and program for reversing bone loss ....information related to Osteopenia or Osteoporosis and reversing bone loss.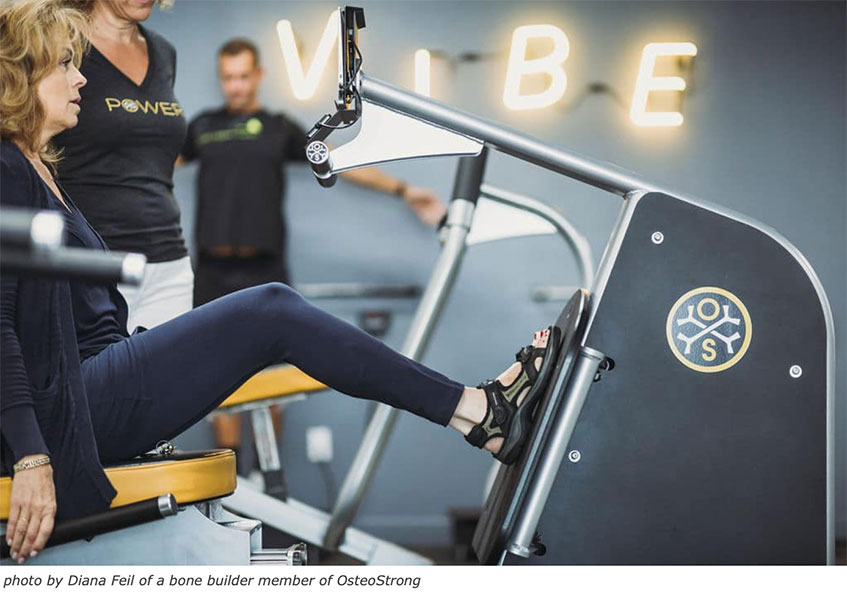 First things first. I was asked to do an Osteostrong review so I went online and before seeing any pages to studies reviewing the program, I found links to the Osteostrong program itself.
Clicking these links brought me to pages about Osteostrong business franchises. OK so Osteostrong is a business.  As I read further, I learned that I needed $250 net worth and $45k in liquid assets to open a franchise.                                                         
To be honest  I asked myself why all this business information was  coming up on a web search about this bone building program.....before any links to the program's health benefits or its effectiveness in reversing bone loss.  My web search left me with the impression that this is primarily a business. OK.
But wanting to provide a review of this program that might be of use to readers of this site, I persevered and I did find an Osteostrong review page that informed me that this program uses a special machine to increase bone density and that this machine would allow me to increase my bone density in just 10 minutes a week.  Wow!                  Then I looked at costs. It seems that I could not buy the machine. I needed to go to a center to use it.  And the cost ranged from $79.00 to $109.00 a month for using the machine. 
Further Details: Osteostrong program review
First, a review Osteostrong program as a bone builder. This program claims that you will find:
"UP TO 14% INCREASES IN BMD OVER 12 MONTHS BETWEEN DEXA SCANS INCREASED AGILITY, DECREASED JOINT PAIN,SIGNIFICANT IMPROVEMENTS IN STRENGTH AND BALANCE BETTER POSTURE" 
All good things. I was interested but when I tried to find someplace that offered Osteostrong, I found that the nearest place was almost a hundred miles away....too far for easy access.
Still, I was not deterred. In my Osteostrong review I tried to find what could be done by those who find that the program is not offered in their area.
Once again, I found that again Amazon provides help. They sell a book about the program.                                                                                                                 Here is a link to that Osteostrong Program Book