Scoliosis Osteopenia Osteoporosis

Scoliosis Osteopenia Osteoporosis. Adolescent Idiopathic Scoliosis has often been identified with low bone density but it is only recently that there have been scientific studies published about this condition and its relation to Osteopenia and Osteoporosis.
Scientific studies:

Here are three studies concerned with Scoliosis Osteopenia Osteoporosis .
1.Does scoliosis causes low bone mass?In July 2008, the Europena Spine Journal published a paper by researchers from Saudi Arabia titled"Does scoliosis causes low bone mass? A comparative study between siblings"The authors, Mir Sadat-Ali,corresponding author Abdallah Al-Othman, Dalal Bubshait, and Dakheel Al-Dakheel from College of Medicine, King Faisal University Dammam and King Fahd University Hospital, stated that: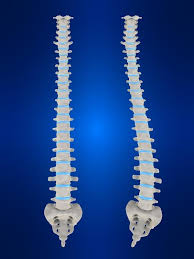 "The aim of this study is to assess the prevalence low bone mass among girls with adolescent idiopathic scoliosis (AIS) and their siblings. The subjects of this study were Saudi Arabian girls with AIS. Patients had their weight and height measured to calculate their body mass index (BMI). Clinical examination and investigations were done to rule out any other cause of scoliosis. All had bone mineral density (BMD) measurement of hip area and the spine using DEXA scan. . . Patients with a BMD of < −2.6 was taken as osteoporotic and those between < −1 and −2.5 was taken as osteopenic for analysis. As control subjects, siblings of the patients with normal spine had their BMI calculated and BMD measurement done. We were able to analyze the data of 32 girls with an average age of 18.42 ± 5.71 (14–26) years with mean BMI of 17.7 ± 0.69 (16.5–18.5) kg/M2. Analysis of the scans of the hip revealed that 62.5% of the patients were osteoporotic . . .(and) Nine (28.1%) were osteopenic. Analysis of BMD of the spine showed similar results. In comparison to the scoliotics, girls with normal spine had higher BMI and BMD which was statistically significant at P < 0.001. T- and Z-score was also lower in scoliotic girls in comparison with girls with normal spine significant at P < 0.001 (CI 95%). Our study indicates that the scoliosis causes osteopenia and osteoporosis among girls (italics mine) while their siblings with normal spine remain with normal bone. mass.
2.More evidence of the connection between Scoliosis Osteopenia Osteoporosis :Again the European Spine Journal published this study. (November 2008):"Low bone mineral status in adolescent idiopathic scoliosis" by Xin-Feng Li,1,2 Hai Li,1 Zu-De Liu,corresponding author2 and Li-Yang Daicorresponding author1. All from Shanghai Jiaotong University, Shanghai China.Their abstract about Scoliosis Osteopenia Osteoporosis states:"Adolescent idiopathic scoliosis (AIS) is a pathological entity of unknown etiology. The causes of osteoporosis or osteopenia in AIS remain undetermined. Whether poor bone quality is an etiologic factor remains controversial. To determine the correlation between low bone mineral status and AIS, a review of literature was performed. After a literature search from 1966 to June 2007 . . . for studies regarding low bone mineral status and AIS, 20 studies meeting the inclusion criteria were reviewed in terms of the appropriateness of valuation technique, the validity of descriptive system, the number and type of respondents, and overall quality of the studies. Nearly all investigations demonstrated that low bone mineral density (BMD) was a generalized phenomenon and a systematic disorder in AIS. The prevalence of AIS with osteoporosis is approximately 20–38%. The follow-up studies indicated that osteopenia in patients with AIS may be a persistent phenomenon. BMD could be affected by the mechanical loading and lower bone mineral mass is always associated with lower bone strength. The spinal architecture associated with the osteopenia may aggravate the spinal deformity. However, with regard to the concave and convex femoral neck BMD values, and the correlation of BMD to scoliosis parameters, the results remain inconsistent. Bracing may not result in permanent loss of bone mineral mass. The effect of the eccentric tension–compression environments on BMD, the correlation of BMD with scoliosis parameters and the effect of bracing on BMD should be investigated further in prospective, randomized and longitudinal follow-up studies.These studies lead us to conclude some causative factor for Scoliosis Osteopenia Osteoporosis.
3. Researchers at Pusan National University, Repubic of Korea investigated possible causation at the chemical level. In 2007 a professional journal, ur Spine Journal published an article written by researchers at Pusan National University School, Republic of Korea titled: "Elevated soluble receptor activator of nuclear factor-κB ligand and reduced bone mineral density in patients with adolescent idiopathic scoliosis." The abstract for the study notes that the "Generalized low bone mass and osteopenia in both axial and peripheral skeleton in adolescent idiopathic scoliosis (AIS) have been reported in literature." But that "the exact mechanisms and causes of the bone loss in AIS(adolescent idiopathic scoliosis) are not identified yet". IN an attempt to identify the 'mechanism and cause of Osteopenia and Osteoporosis in adolescents with idiopathic scoliosis,the researchers "examined the relationship between serum concentration of soluble receptor activator of nuclear factor-κB ligand (RANKL), serum level of osteoprotegerin (OPG) and bone mass in 72 patients with AIS and compared to those of 64" other persons who were matched by gender who acted as the 'healthy controls' for the study.The resaerchers found that " The mean lumbar spinal bone mineral density (LSBMD) and femoral neck BMD (FNBMD) in patients with AIS were decreased compared with that in control individuals, by (P = 0.0029 and P = 0.0192, respectively).""The mean RANKL and RANKL to OPG ratio in patients with AIS were increased compared with that in control subjects, (P = 0.0004 and P = 0.0032, respectively). The RANKL and RANKL to OPG ratios were negatively correlated to the LSBMD and serum OPG levels in both groups. Serum OPG levels were positively correlated to the LSBMD and FNBMD in both groups."So they concluded that "the imbalance and the disturbed interaction of RANKL and OPG may be an important cause and pathogenesis in reduced BMD in Adolescent idiopathic scoliosis." This may lead to some new treatment options but in the meantime, the potential for Osteoporosis is good reason for treating scoliosis as early as medically feasible. 
4. Here is the full text of an article about the use of Bisphosphonates in children

There is an article about Bisphosphonae

Suggestion: Scoliosis Osteopenia Oseoporosis
Anyone with Adolescent idiopathic scoliosis or their parents and guardians should raise concern about Osteopenia and/or Osteoporosis with their medical provider. Testing and if the low bone densit is present a treatment plan should be worked out.
In any case, the adolescents and their parents or guardians should read about the many life style changes and Natural treatments that can be considered.
Click here to return to Other Causes besides Scoliosis Osteopenia Osteoporosis
Keep up with the latest. Get practical tips and encouragement. Click her to subscribe to our free monthly newsletter Osteopenia Updates
END of articles: Scoliosis Osteopenia Osteoporosis