Actonel research studies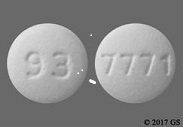 You may want to read Actonel research studies for yourself. If so, here here are abstracts of some of the studies. Because Actonel is prescribed for both women and men, I include studies for both sexes.
I I know that some readers want ALL the information about a prescription drug. Often physicians do not have time to share all these studies  with their patients. And not everyone wants so much information BUT for those readers who want to know as much as possible about the drugs they are prescribed, I offer this page about Actonel research.
Actonel research studies
1. January 2013  Calcified. Tissue International A Novel Monthly Dosing Regimen of Risedronate for the Treatment of Postmenopausal Osteoporosis: 2-Year Data by Michael R. McClung, Claude-Laurent Benhamou, [...], and Pierre D. Delmas.
"This 2-year trial evaluated the efficacy and tolerability of a monthly oral regimen of risedronate...". the study compared regular daily does with a monthly treatment at a higher dose. 
Conclusion of this of Actonel Research study:  "Both treatment regimens (daily or monthly treatment) were well tolerated. Risedronate 75 mg 2CDM was noninferior in BMD efficacy and did not show a difference in tolerability compared to 5 mg daily after 24 months of treatment in women with postmenopausal osteoporosis. This monthly regimen may provide a more convenient dosing schedule to some patients with postmenopausal osteoporosis.".
2. February 2012 Actonel Research: Osteoprosis International Beneficial effect of risedronate for preventing recurrent hip fracture in the elderly Japanese women. by M. Osaki, K. Tatsuki, [...], and H. Shindo.
Summary: "A 36-month observational study compared the incidence of unaffected side hip fracture in Japanese female osteoporosis patients with a history of hip fracture between 173 patients receiving risedronate and 356 risedronate-untreated controls. New hip fractures were significantly less frequent in the risedronate group, suggesting a preventive effect in high-risk patients."
3. March 2009 Journal of Clinical Oncology Phase III Randomized, Placebo-Controlled, Double-Blind Trial of Risedronate for the Prevention of Bone Loss in Premenopausal Women Undergoing Chemotherapy for Primary Breast Cancer by Stephanie L. Hines, Betty Anne Mincey, Jeff A. Sloan, Sachdev P. Thomas, Elaine Chottiner, Charles L. Loprinzi, Mark D. Carlson, Pamela J. Atherton, Muhammad Salim, and Edith A. Perez
FULL ABSTRACT can be found at Pub Med Actonel Research Studies
Some earlier Actonel Research studies:
4.June 2008 Actonel research: Risedronate once monthly: a potential new regimen for the treatment of postmenopausal osteoporosis. One of the problems with the use of Risendronate for post menopausal Osteoporosis is that patients do not stick with the once a week dosage. Scientists in Madrid, Spain published a study in Clinical Intervention Aging in June of 2008 indicating the less frequent dosage would also be effective. Their Actonel research Abstract states: "...These studies are reviewed to demonstrate the efficacy and safety of two different monthly regimens of risedronate in the treatment of postmenopausal osteoporosis: 75 mg on 2 consecutive days a month and 150 mg once a month. Data for oral risedronate 150 mg once a month are limited to 1 year's treatment duration. In previous clinical trials, patients receiving risedronate 5 mg daily have been followed for up to 7 years, with no evidence of loss of effectiveness. Risedronate 150 mg once a month has a comparable efficacy and safety to daily doses in the treatment of postmenopausal osteoporosis. These additional treatment options with risedronate provide easier dosing alternatives for patients.
5. Effects of risedronate 5 mg/d on bone mineral density and bone turnover markers in late-postmenopausal women with osteopenia: a multinational, 24-month, randomized, double-blind, placebo-controlled, parallel-group, phase III trial. Journal o fclinical Therapy. 2007.
BACKGROUND: Randomized clinical trials have shown that risedronate reduces the risk for both ver- tebral and nonvertebral fractures in postmenopausal women with osteoporosis (bone mineral density [BMD] T-score, <-2.5). If left untreated, osteopenia (T-score, between -1 and -2.5) may progress to osteo- porosis. Risedronate sodium, a pyridinyl bisphospho- nate, is an antiresorptive drug approved by the US Food and Drug Administration for the prevention and treatment of osteoporosis in postmenopausal women. Although the effects of risedronate in preventing frac- tures has been established, its effects in maintaining or increasing BMD in osteopenia have not. OBJECTIVE: In this clinical trial, the efficacy and tol- erability of risedronate in improving and maintaining BMD levels in late-postmenopausal women with os- teopenia were assessed.
METHODS: This 24-month, randomized, double- blind, placebo-controlled, parallel-group, Phase III trial was conducted at 14 study centers across Finland, The Netherlands, Norway, Spain, and Sweden. Late- postmenopausal (> or =5 years from menopause) women with lumbar spine (LS) BMD T-score between -1 and -2.5 and the presence of > or =1 additional risk factor for osteo- porosis or proximal femur (Fern) BMD T-score < or = -1 were randomized to receive risedronate 5 mg (n = 114) or placebo (n = 57) PO QD for 24 months. The primary efficacy end point was the percentage change from baseline in LS BMD at study end point (24 months or last observation carried forward). Secondary efficacy end points were the percentage changes from base- line in total proximal Fern BMD and 2 bone turnover markers-urinary type I collagen cross-linked N-telopeptide (uNTx) and serum bone-specific alkaline phosphatase (sBAP)-at 12 months and study end point. Tolerability was assessed using reported adverse events (AEs), laboratory analysis, and physical exami- nation including vital-sign measurements.
RESULTS: A total of 171 women were included (mean [SD] age, 65.9 [6.8] years; mean [SD] LS BMD T-score,-1.82 [0.42]; risedronate group, 114 patients; placebo group, 57). At study end point, LS BMD had significantly increased from baseline in the risedronate group (P < 0.05) but remained unchanged in the placebo group (mean [SE] %Delta, +4.49% [0.38%] and +0.05% [0.54%], respectively; P < 0.001). Between- treatment differences in mean (SE) percentage changes from baseline in LS BMD and Fem BMD were signif- icant at 12 months and study end point (LS BMD, both P < 0.001; Fem BMD, P = 0.002 and P < 0.001, respectively). At 12 months and study end point, ris- edronate use was associated with significantly reduced concentrations of uNTx and sBAP compared with placebo (both, P < 0.001). Risedronate treatment was well tolerated with regard to gastrointestinal AEs; the most frequent AEs in the risedronate group were hy- pertension (n = 13), constipation (n = 8), and hyper- cholesterolemia (n = 8).
Actonel research CONCLUSIONS: In these late-postmenopausal women with LS osteopenia and > or=1 additional risk factor or hip osteopenia, 24-month treatment with risedronate 5 mg/d was associated with the prevention of bone loss at the spine and hip (based on significant increases in BMD in the LS and total proximal Fem) and reduced bone resorption (based on significantly reduced concentrations of uNTx and sBAP) and was well tolerated.
6. Actonel research in men 2009 Sustained efficacy of risedronate (actonel) in men with primary and secondary osteoporosis: results of a 2-year study. by researchers in Cologne, Germany. 2009. "The aim of this study was to assess the effect of treatment with risedronate 5 mg daily relative to control in men with primary or secondary osteoporosis over 2 years. . .

In an earlier interim report, we found that 1 year of risedronate therapy resulted in significant increases in bone mineral density (BMD) and a significant reduction in vertebral fractures compared to control in men with osteoporosis. We conducted an open-label, prospective, match-control trial on men with primary or secondary osteoporosis in a single center, outpatient setting.
Men with primary or secondary osteoporosis, as defined by a baseline lumbar spine BMD T-score < or = -2.5 and a baseline femoral neck BMD T-score < or = 2.0, were eligible for this study. Patients who had been treated with bisphosphonates or fluoride within the last 12 months were excluded. A total of 316 men were randomized to risedronate (n = 158) or control (n = 158). Patients were stratified by the presence of prevalent vertebral fractures at baseline and case by case allocated to either daily treatment with risedronate 5 mg daily plus calcium (1,000 mg) and vitamin D (800 IU) or to a control group (daily alfacalcidol (1 microg) plus calcium (500 mg) for those with prevalent vertebral fractures; daily vitamin D (800 IU) plus calcium (1,200 mg) for those without previous vertebral fractures). Primary study end points were identified prior to study initiation as the incidence of new vertebral fractures and changes in BMD at the lumbar spine, femoral neck, and total hip. Other end points included incidence of nonvertebral fractures and change in body height and back pain.
Compared to control, the incidence of new vertebral fractures was significantly reduced in the risedronate 5 mg daily group at 2 years [14/152 (9.2%) for risedronate vs. 35/148 (23.6%) for control (61% risk reduction; P = 0.0026)]. Treatment with risedronate 5 mg daily also resulted in significant improvements in BMD at 2 years at all three skeletal sites (lumbar spine, 6.5 vs. 2.2%; femoral neck, 3.2 vs. 0.6%; total hip, 4.4 vs. 0.4% (P < 0.001 for all treatment comparisons). Significant reductions in the incidence of nonvertebral fractures (11.8 vs. 22.3%; P = 0.032), average loss in height, and back pain were also observed in risedronate-treated patients relative to control. In this 2-year study, daily 5 mg risedronate significantly reduced the risk of vertebral and nonvertebral fractures, improved BMD, decreased height loss, and reduced back pain in men with osteoporosis.
Efficacy was sustained over 2 years; a consistent 60-61% risk reduction in vertebral fractures was observed at 1 and 2 years, respectively. These data demonstrate that daily risedronate is effective long-term therapy for men with primary or secondary osteoporosis."
7.Actonel research: Importance of calcium co-medication in bisphosphonate therapy of osteoporosis : an approach to improving correct intake and drug adherence. By JD Ringe, SA van der Geest, G. Moller Medical Clinic 4, Klinikum Leverkusen, University of Cologne, Leverkusen, Germany and published in Drugs Aging. 2006. CONCLUSIONS: The availability of a fixed-combination pack of risedronic acid 35 mg/week and calcium tablets can increase the likelihood that postmenopausal osteoporotic patients will receive both a bisphosphonate and calcium, which in turn is likely to enhance the correct intake of combination therapy.
End of Actonel Research study abstracts.

Read about Side effects of Actonel

Read information about other Osteopenia, Osteoporosis Medications
A full list of Osteopenia, Osteoporosis treatments ( includes treatments besides medications) go to: Osteopenia, Osteoporosis treatments.
NOTE: This web site offers science based information, not medical advice. For medical advice you need to consult a licensed medical practitioner.
Keep up with the newest information. Subscribe to our free Monthly Newsletter. Just click: Osteopenia and Osteoporosis News
Have you used Actonel? Would you share your experience with other readers?
Please begin your comments by saying what page your comments are for so I know where to place your contribution.  Thanks.
Have you experience with this?
Do you have experience with this? Please share it!